How do you get 20,000 referral leads in 30 days?
This goes back to how ShareSomeFriends was started.
We were a 2-man team at the time doing marketing and consulting for a bunch of different businesses. We had one client that is a trip organizer. They get a massive volume of college kids to travel across the world and to learn about different cultures. It's truly a phenomenal trip.
They asked us: can you help us get more participants?
We said, heck yeah. 
We started coming up with ideas and we realized that everything we came up with was wrong. For one simple reason: every college kid lives in their smartphone. 
You got YouTube, Snapchat, Instagram, Facebook Messenger. Most people are on their smartphones throughout the day, especially the 12-35-year-olds. 
So what did we need?
We needed a smartphone app that would be able to:
-Connect with the customer's contact list
-Allow the user to select which friends/family/co-workers they would want to invite
-Easily send a list of all the referral leads to the business
BOOM. 
We created a simple version of this app back in 2016 and we set out to meet every single group that season. We met with 40 tour groups in 1 month, got 800 of them to use the app, and received 20,000 referrals.
That's 25 referral leads per participant!
Absolutely incredible.
What were the steps that we took to get there? Let me share them with you.
Step 1 – Communicate with your customers
After you create your account and start a campaign you have to communicate this new referral program to your customers. There are different ways to do it depending on what type of business you are.
If you are a trip organizer/conference/event – gather all of your participants in one spot and tell them about the app. Ask them to download it and select the friends that they would think most value the program. Do this towards the end of your event so your participants get a chance to enjoy your event before their circle.
If you are an online business – use your regular marketing channels to communicate the referral program with your customers. You can send an email blast, send out an update on social media, or DM your favorite customers.
If you are a physical business – you can use banners, posters, or simply talk to your customers as they come in. PRO TIP: hand out small cards with instructions on them about how to use the app and how your referral program works.
Step 2 – Offer awesome rewards
Rewards are key. People want to know what they are getting for helping you.
In the example of the trip organizer, we actually handed out $5 Amazon gift cards to each person and gave out several per person depending on how many people they referred to us. Amazon is awesome so people really liked that and were motivated to refer more people.
Step 3 – Be smart about outreach & retargeting
There are a million different ways to outreach to your referral leads once you get 'em right? The best way is to always call them first – you want to make a good impression and you want to add your personal touch.
Here are other ways that we found truly helpful:
Text messaging – You can set that up through the app that every referral gets a message from the person that referred them (your customer) with a blurb and a link to your business
Push notifications – Send a message to all of your ambassadors asking them to refer more people and check in with their existing referrals
Social retargeting – plug-in your referral emails and phone numbers to create similar audiences on Facebook and run ads.
For our comprehensive guide to all the ways you can outreach to your referral leads check out – the 11 Ways to Convert Referral Leads.
Step 4 – Reward your top ambassadors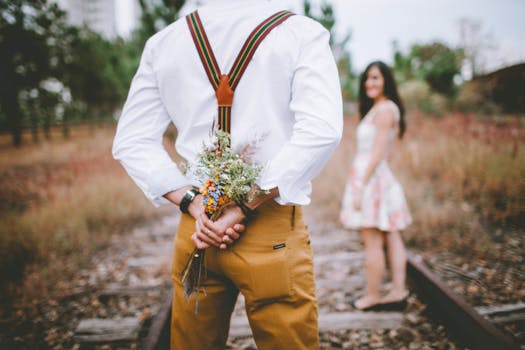 You have to reward your top talent. 
In our case, we gave out more Amazon cards to the people that referred more leads to us. The more they referred the more $$$ they got.
You can do the same thing for your business. It doesn't matter what the reward is, you can always up the game for your top ambassadors. And let's face it, they deserve it.
The more referrals leads you get the more you can grow your business.
Recap
Businesses that want to win and grow, need to have a strategy to get referral leads. Capitalize on word-of-mouth by creating a referral program that is simple to use. We believe that ShareSomeFriends is the simplest way to get referral leads on the planet.
Top 3 Reasons Why We're Awesome: 
-Users don't have to login or register
-Easily communicate with your ambassadors and leads (text messages & push notifications)
-Easily export your referral leads through our CRM
What referral tools are you currently using for your business? And how is it going? We would love to hear your experience, leave us a comment below!
Ben Kazinik is a marketing manager for ShareSomeFriends, a referral app and lead management platform. He enjoys hiking, cooking, soccer, and visiting his family around the world. Email me at – ben@sharesomefriends.com or connect on my LinkedIn.